Add Some Luxury to Your Life with Luxury Vinyl Tile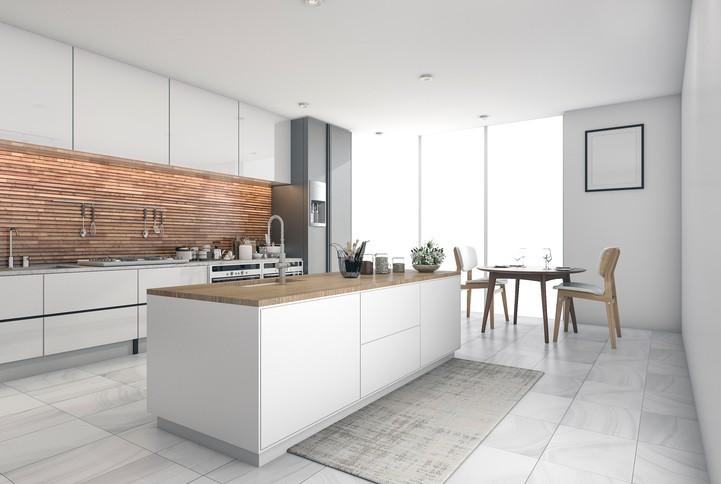 Luxury vinyl tile can make any room in your home look high-end without the high-end price tag. It looks and feels like real tile, yet is easier to maintain and comes at a fraction of the cost. Let's take a closer look at luxury vinyl tile and how it can add some luxury to your home.
What is it?
Luxury vinyl tile, sometimes known as LVT, is a man-made product made to look and feel like stone or ceramic tile. It is designed to be easy to install, easy to maintain and mimic many different styles and colours of tile.
How Does LVT Stand Up to Moisture?
Luxury vinyl tile is completely waterproof, making it a perfect choice for rooms that tend to get a lot of moisture like kitchens, bathrooms, laundry rooms, entryways or even basements. It won't expand or contract like hardwood, so you won't have to worry about warping or structural weakness.
How to Take Care of Luxury Vinyl Tile?
It is extremely easy to take care of your LVT flooring. Regular sweeping or dusting is perfect for everyday cleaning and a damp cloth or mop will take care of bigger messes. There's no need for expensive or bulky cleaning equipment or chemicals, making luxury vinyl tile a perfect choice for homes with small children or pets.
Will LVT Last?
LVT flooring is made to last. In fact, almost all vinyl tile is scratch and stain resistant. You won't have to worry about your floors chipping, warping or fading with time, even in high traffic areas.
Am I limited in Style Choices?
LVT comes in a large variety of different colours and styles. In fact, if you can find it in ceramic tile, chances are you can find it in luxury vinyl tile. Whether you're looking for a neutral colour or a bold print, you're bound to find the perfect style of LVT for your home. The prices are much lower than stone, ceramic or hardwood, so you may be able to afford to redo more than one room in your house. With LVT, you can afford to update your entire home.
Have you made up your mind about LVT? Are you ready to add some luxury to your home? Come to the Flooring Superstores in Calgary to browse all our many options in luxury vinyl tile today. You're bound to find exactly what you're looking for.