Centura Tile Flooring: Exceptional Quality Flooring for Your Home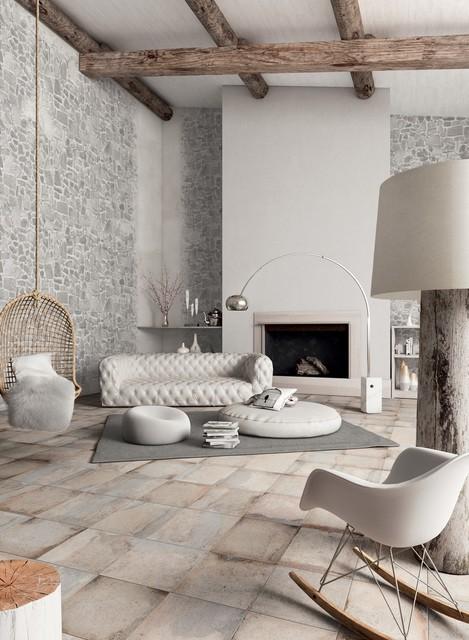 Whether you are looking to build or renovate your Saskatoon home, you might want to consider the elegant stiles offered by Centura tile flooring. Tile flooring is durable, easy to maintain, and adds resale value to your home. Not only does it come in a wide variety of patterns, but it can last a lifetime if properly maintained.
Porcelain and Ceramic Tiles Are Versatile
Your Saskatoon home can benefit from Centura tile flooring's sleek, crisp porcelain and ceramic tiles designed for both interior and exterior application. Tiles can also be used on walls – in showers or as backsplashes – or as counter tops.
Centura recommends its ceramic tiles for longevity, value, and ease of cleaning. The low porosity of ceramic tiles resists mold and dirt, making them exceptionally easy to clean.
Porcelain tiles are created from fine clays, feldspar and minerals, then fired at high temperatures, creating denser tiles with a harder glaze than ceramic tiles. With the digital age has come advanced printing methods that produce incredible designs on porcelain tiles.
One of the biggest advantages of choosing a tile floor is the design versatility. You can arrange a stand-out design that becomes the focal point of a room or a subdued look that blends with the rest of the furnishings to create the atmosphere you prefer in your Saskatoon home.
Centura tile flooring is both moisture and fire resistant, creating a feeling of increased safety for our Saskatoon customers.
Centura Tile Flooring's Natural Stone Adds Value
The use of natural stone in our homes goes back to the beginnings of man's journey, but many manufacturers have gotten away from them with the creation of man-made materials. However, Centura tile flooring continues the tradition in Saskatoon by offering marble, slate and stone with modern finishes for use on your floors or walls.
These natural materials can be used as a beautiful facade, increasing your home's value.
Some of the latest innovations can be applied to the natural materials, creating surfaces that are easy to clean. Natural stone adds a timeless elegance to your Saskatoon home.
Find Out What Style Will Work Best for Your Home
If you're looking for a top brand with quality material and beautiful options, Centura tile flooring is the right tile for you.
Consult with our knowledgeable staff to find out which outstanding products from Centura tile flooring are best suited to your Saskatoon project.