Rejuvenate You Business with Mohawk Commercial Carpet Flooring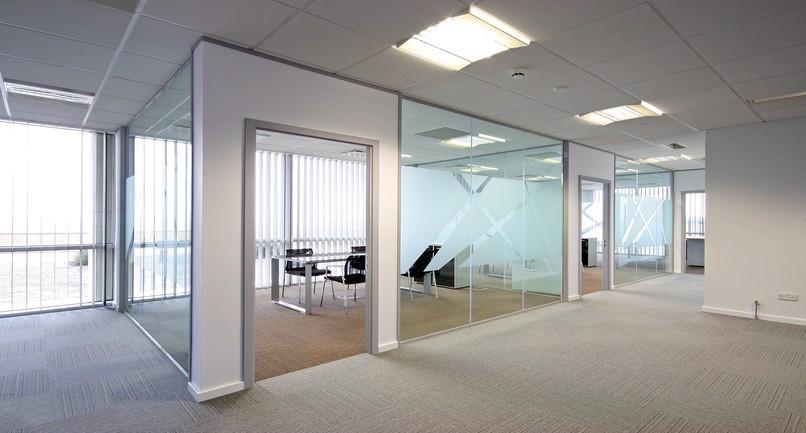 If the flooring in your business is looking drab and dull, it is time to consider updating your look. Commercial carpet may be your answer. It offers sound dampening and suppression far better than any hard-surface flooring. This is important in areas with many people working because it reduces echo and background noise making employees more comfortable. Additionally, carpet adds warmth and comfort to your space because it is softer underfoot than hard-surface flooring. Mohawk is an industry leader in Commercial Carpet Flooring.
Mohawk Carpets Have Many Moods
By consulting with Flooring Superstores' experts, you can create a bustling, thriving atmosphere or a serene, calming ambiance that is sure to reflect in your profits whatever the nature of your business. Our carpets come in many hues and patterns to create an appropriate atmosphere for whatever business you own. All guarantee long, durable service.
Open areas and halls may benefit from traditional, wall-to-wall broadloom, while libraries and rooms with a great deal of furniture are perfect for carpet tiles that make installation easier. Carpet tiles also allow more design options as they can be mixed and matched in interesting patterns.
Advantages of Mohawk Commercial Carpet Flooring
Mohawk Commercial Carpet Flooring brings its Duracolor nylon to your Saskatoon business, making it forever stain-free, forever sustainable and forever beautiful, guaranteed.
Mohawk's Duracolor nylon is so stain resistant that any splotch can be removed with just water. It's one of the easiest-clean, longest lasting carpets on the market and comes in a variety of price ranges to fit your budget.
A clean environment is a healthier environment, and you can count on Mohawk carpeting. Once it became known that dyes and chemicals can be harmful to human beings, Mohawk and the carpeting industry set out to create safe products. A "red list" of harmful-to-humans chemicals and materials was compiled, then eliminated from carpet production.
Mohawk products have been declared red list free, providing you with worry-free products when you choose Mohawk Commercial Carpet Flooring to refloor your Saskatoon business.
Also in keeping with Mohawk's vision for sustainability, Mohawk carpets are made of 30% recycled materials. You can have a green business no matter what color Mohawk Commercial Carpet Flooring you choose!
We are here to help you assess every aspect of choosing the right carpet for your business. Contact Flooring Superstores Saskatoon about installing Mohawk Commercial Carpet Flooring and take the first step toward a more comfortable work environment.