The Perfect Flooring Choices for On the Go and Busy Households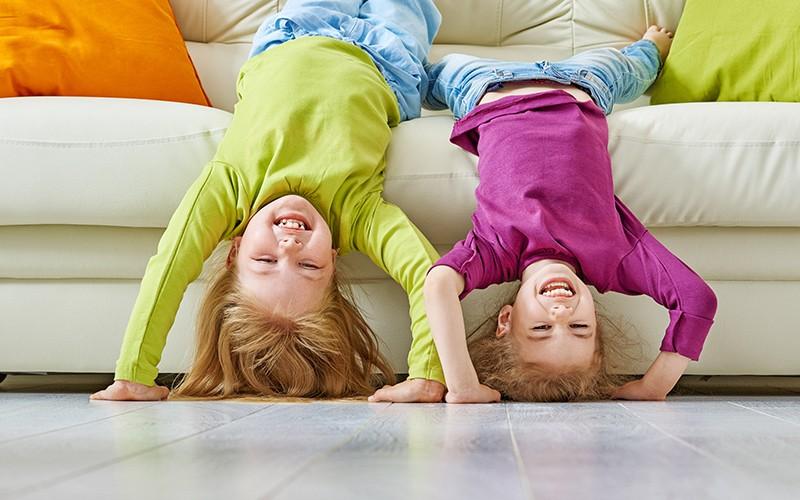 When you have kids or pets or even both in your home, you can count on one thing: your home is going to be a beehive of activity! There will be thrills, spills, running feet, scuffs, scratches and more all aimed at the flooring in your Calgary home. What are you to do? That's easy! Choose the perfect flooring for busy households!
Tile That's is Tough Enough for Busy Homes
When you need flooring that is highly resistant and can stand up to the traffic of busy kids and pets, tile is a great solution. Whether you choose porcelain or ceramic, the surface is durable and holds up well to almost anything high traffic can push on it: from scuffs to spills and more. Dropping heavy items may damage your tiles, but otherwise, you can scrub tile flooring to your heart's content and not worry about ruining their finish. Tile is also great for hygienic reasons since you can use disinfectant cleaners and not be as concerned about damaging the tile.
Laminate Provides a Softer Landing
For your lived in and high traffic areas, you might want something a little warmer as a flooring choice. If you have toddlers who aren't steady on their feet, laminate might be a better choice because it's a little softer than tile to land on when those little ones take a tumble. Laminate also offers options that look great and are easy to clean, while still being reasonably priced, making it a great flooring choice for busy Calgary households.
You Don't Have to Sacrifice Looks for Durability
Whether you choose laminate or tile flooring for your busy Calgary home, you will not have to sacrifice great looks to get the durability you need. New products are coming onto the market everyday and you might be surprised by some of the incredible options available. At Flooring Superstores Calgary, we offer seven different tile materials in a wide array of patterns and styles to help you get the custom look your want for your home. As for laminate, we can offer everything from wood looks that are so natural the trained eye has to look twice to see the difference to distressed barn board replicas that will make an awesome impression on your guests.
Contact us today to learn more about the amazing flooring choices for your Calgary home that will withstand whatever your family throws at it. The hardest part of getting the flooring you need will be choosing which one you like best!