Chevron Flooring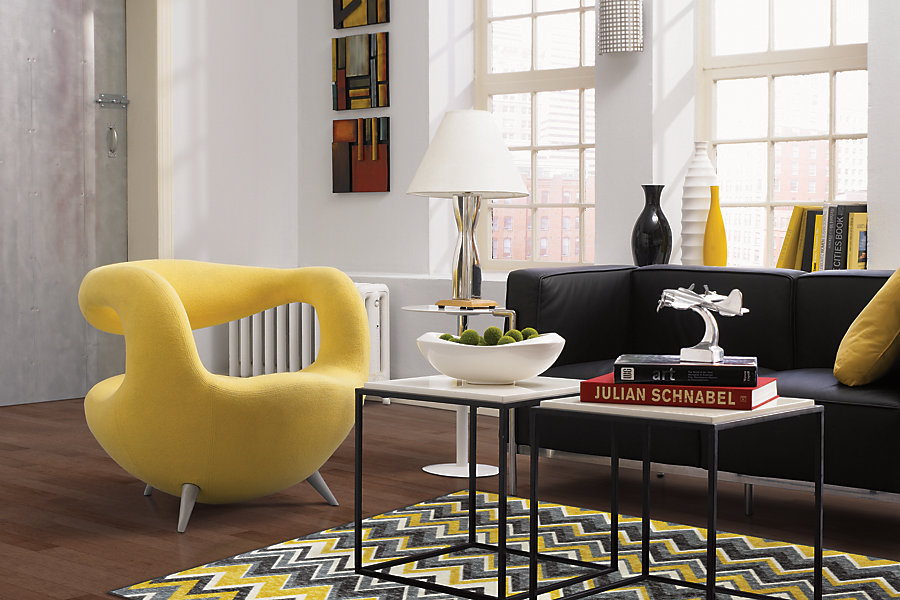 Are you a bold person with a love for things that stands out? Do you enjoy making your friends wonder where you get your inspiration? If you are, you might be interested in this daring design: the chevron!
The chevron pattern and its close relative, the herringbone pattern (What's the difference?), have actually been around forever, but depending on the colours, the size, materials used, and more, you can turn cave-man chic into something radically modern.
Since chevrons are so popular, you can embrace it with an area rug, a throw, pillows, or even an accent wall. But if you're really daring, why not go for chevron flooring?
Here are some lovely uses of the chevron on Houzz.
So you know, the best material to use for a chevron or herringbone project is tile. With other types of flooring, you'll create a lot of waste because each board would have to be cut to the specific shape. Of course, you don't have to create the chevron pattern from scratch. Mohawk and Shaw both carry chevron-patterned carpet.
The chevron is a versatile symbol. You can use thick lines or thin, alternate lines of colour, or differing textures or materials. Click for even more chevron ideas on Pinterest.
If you're interested, ask us for recommendations when you come in. We'll be able to help you choose the best product for your project. See you soon!