Entrance Flooring Options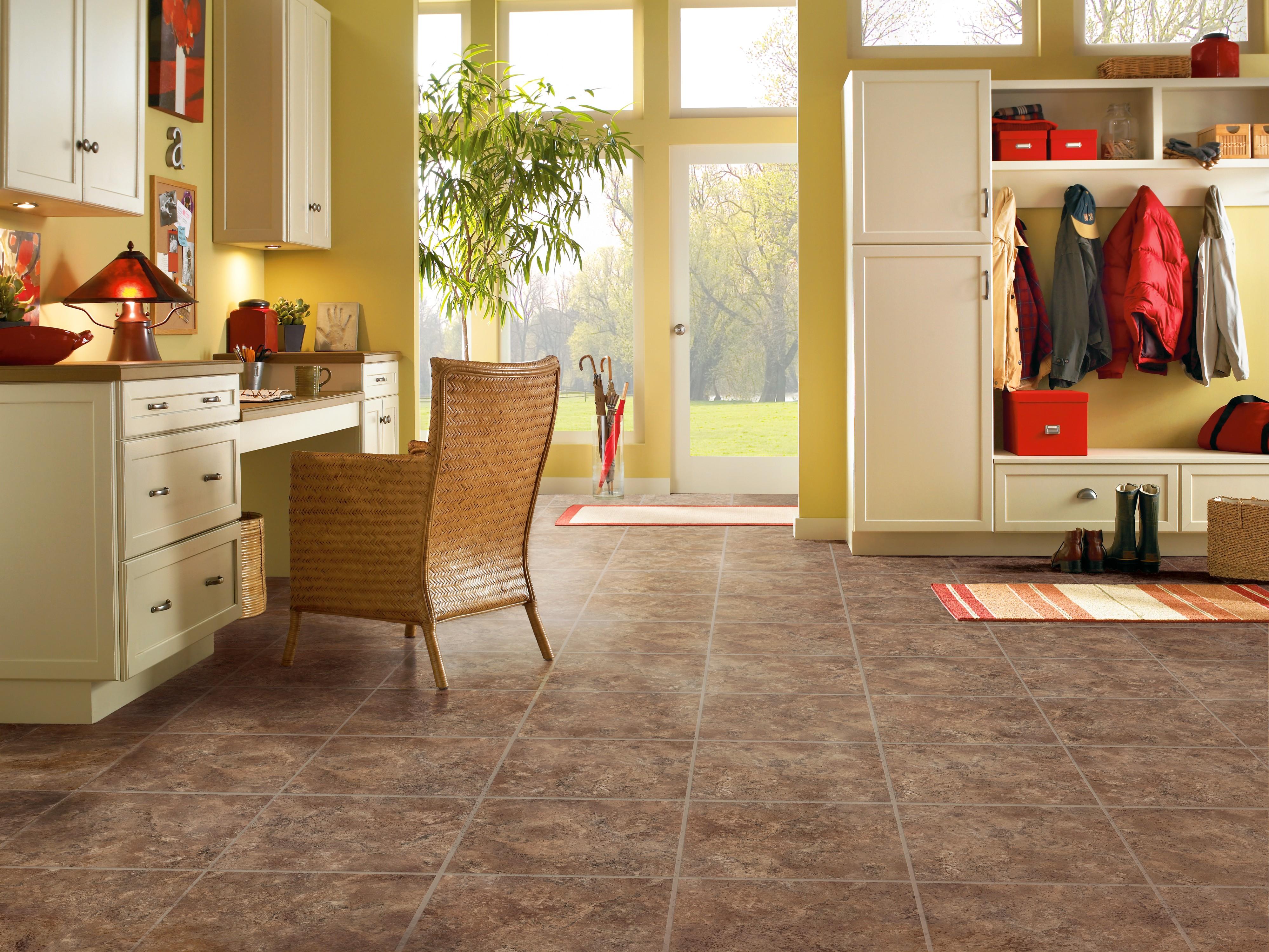 Happy spring to everyone! The entrance to a home is always a very busy place as well as a first impression. Spring showers combined with the dust and debris left over from winter often means mess being tracked into our homes. In this article we look to offer some ideas and options for your entrance flooring choices.
How the entrance area ties into the rest of the floor plan generally determines the type of flooring you'd want to utilize in that space.
A common floor plan in today's new homes as well as extensive renovation projects, is to have an open concept with the flooring choice running throughout the main floor. With this open feel we can see either hardwood or laminate being installed right up to a doorway. Both of these flooring choices are susceptible to moisture damage so choosing a proper quality entrance mat is key to ensure the floor will not be damaged.
A tile or vinyl wood look floor might be a great option to create a continuous floor that will also be well suited to withstand moisture and debris. Because both tile and vinyl products are impervious to moisture they are a perfect fit in any entrance whether it is a residential or commercial application.
Ceramic, porcelain or natural stone tile can be found in a wide array of styles and price points. They can offer one of the most scratch resistant surface of all flooring options. Tile installation requires an extremely sound and rigid sub-floor sometimes not allowing it to be the best suited option in a renovation.
That being said, vinyl products can be a perfect solution to a water proof floor. Vinyl flooring is available as sheet vinyl, commonly referred to as linoleum, or the newer versions of vinyl are luxury vinyl tile and plank. Like tile these products are found in a wide array of styles and price points. The biggest difference is in the sub-floor requirements. Because the vinyl is flexible the sub-floor does not need to be built as rigid as it would for traditional tile installation. The difference in the sub-floor requirements often indicates the vinyl as a quicker and less expensive option.
If combining flooring materials to define your homes space is what you choose, we can advise on how to transition between the different floors to create flow and functional appeal. As mentioned before a proper entrance mat is so very important in any residential or commercial space. We have a large selection of options to help in finding your most well suited floor and matting choices including customized entrance mats.
Ultimately considering your entrances level of traffic and intended use will most often guide you to choosing a floor you will enjoy no matter what is happening outside and potentially coming indoors! We invite you to come on in and see or huge in stock selection. Or please feel free to contact us either by phone or email with any questions you may have.