How to Build A Walk-In Shower with Ames Tiles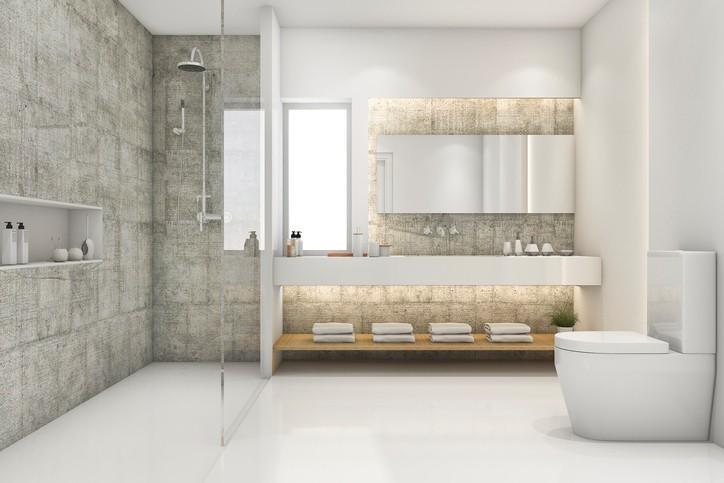 Building a walk-in shower is a relatively simple project for an experienced DIYer. A walk-in shower can completely change the look of your bathroom, as well as add value to your home. Using Ames tile in your walk-in shower will ensure that it not only looks stylish and professional but will last for years to come. Ames Tile and Stone has over a hundred years of experience creating a quality tile that homeowners can count on. So now that you've decided on Ames tile for your new walk-in shower, let's look at some things to keep in mind as you start your project.
Decide on Your Budget and Estimate Your Costs
Before starting any DIY project, you should always decide on a budget first. Once you know how much you're able to spend on supplies and materials, you'll have a better idea of what type of materials you'll be able to afford. Luckily Ames tile has products in many different price points, so you're bound to find something that works for your budget. When planning a project, you should always leave a little wiggle room in your budget for unexpected expenses that may come up.
Decide on Your Design
Look at different magazines or websites to come up with a look that works for your bathroom. Having a definite style and design chosen before starting your project will make it much easier to pick out and purchase the necessary materials. Also, decide if you'd like a uniform look or different style of tiles on the floors than the walls. Ames tiles come in many different colours and styles that compliment each other nicely, so you could go for a more neutral look on your walls, and add a splash of colour on the floors or ceiling.
Know Your Measurements
When planning a walk-in shower, it's important to keep at least 32 inches between the shower and other fixtures in the bathroom. If you're not sure how big to make your shower, a good rule of thumb is to have at least 36x36 inches of space per person. Also, keep in mind that a shower door on hinges requires 30 inches of clearance to swing outward.
Consider the Entry
Decide what time of entryway you'd like for your Ames tile walk-in shower. Do you want a curbless entry or would you like a tracked sliding door? Knowing these things ahead of time will save you a lot of time when you're purchasing supplies for your project.
Flooring Superstores in Calgary carries a wide variety of Ames tile, come see us today to get everything you need for your new walk-in shower.