How You Can Re-Think Luxury Vinyl Plank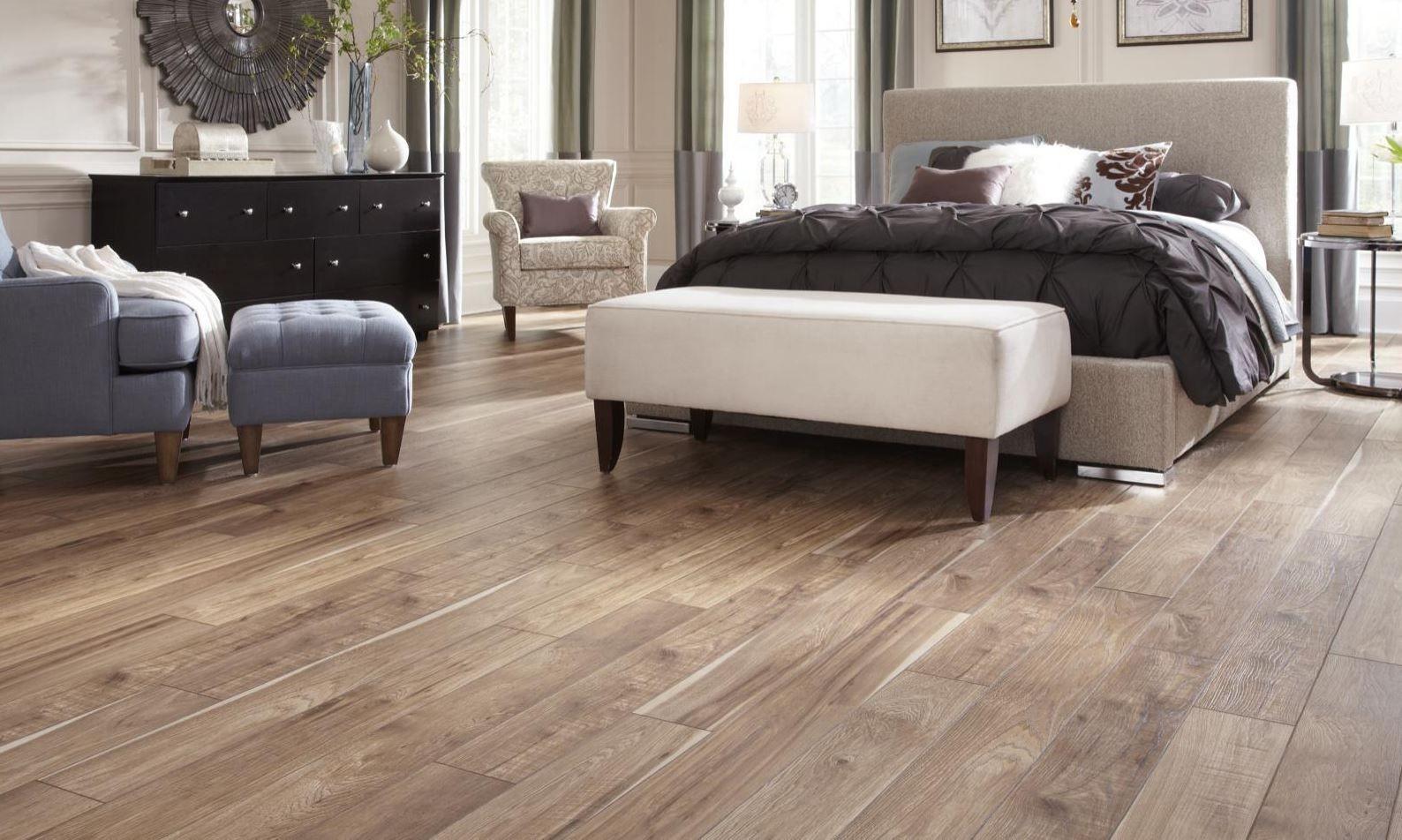 Affordable, durable, easy to clean and; vinyl planks combine the aesthetics of hardwood flooring with the cost and ease of installation of laminate. Flooring Superstores Calgary prides itself in helping you choose the flooring you need, and in many cases, we will ask you to carefully consider our luxury vinyl plank.
LVT is inexpensive, but not cheap
Customers often confuse an item being inexpensive with it being cheap or poorly made. While this is sometimes accurate, vinyl flooring certainly does not fit the bill. Luxury vinyl plank flooring from Flooring Superstores Calgary combines recent advances in plastics with artistry from our craftsmen.
We make the luxury vinyl that you want at the prices you can afford. Due to luxury vinyl's composition, it is not just durable, but extremely easy to clean. This strength makes luxury vinyl perfect for high-traffic areas such as entrance ways, or rooms used for children or teenagers. A rare combination of style and robustness – luxury vinyl flooring is perfect for your next renovations.
Vinyl Plank is perfect for any room
Whether you want the cool, rustic look of stone or concrete flooring or the warmth and sophistication of hardwood, luxury vinyl can deliver. The true beauty of vinyl flooring is that it can be whatever you need it to be. Cool concrete for the den or laundry room? Warm hardwood for the dining room? Or stone flooring in the basement? Luxury vinyl flooring can fill all of these needs while providing attractive constant features. Vinyl flooring is non-porous – ensuring that fur does not get trapped. Vinyl flooring is also soft, preventing injury to your feet, back or falling children as well as dampening the noise for people underneath. These features make luxury vinyl flooring ideal for nearly all the rooms in your house.
Your next DIY project
Although Flooring Superstores Calgary is always there to help you install our products, luxury vinyl has all the features to be your next do-it-yourself project. Our vinyl comes in planks, that easily snap together, creating a tight fit that is resistant to spilled liquids. These planks connect to one another as you make your way across your room. Corners and stairs are also easy to cover as luxury vinyl cuts easy, using just an x-acto knife. Their ease of installation, aesthetic beauty and durability make vinyl flooring perfect for your renovations, get your luxury vinyl plank flooring from Flooring Superstores Calgary today.