Everything You Need to Know About Laminate Flooring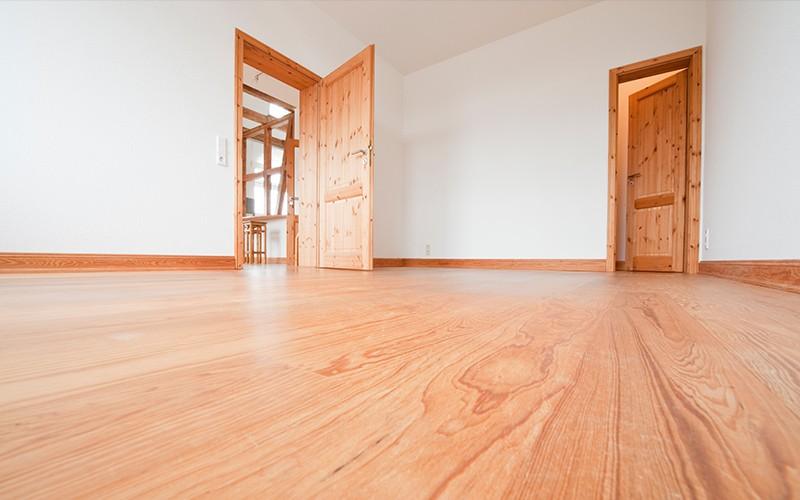 Laminate is known for its affordability, but it has many other amazing attributes that make it a great choice for many homes! We at Flooring Superstores Calgary are here to ensure you get all the facts before you choose which laminate flooring is right for you.
Laminate Flooring: Eco-friendly sourcing
A surprising fact about laminate flooring is that it is environmentally friendly! It is mainly constructed from high-density fibreboard. While other wood products must be made from specific parts of a tree, fibreboard is versatile and can be built from any part. This enables laminate flooring to be created with wood that would go otherwise unused. When you choose laminate flooring, you can be rest assured that the nature we in Calgary enjoy so much was not affected by your flooring choice!
A floor for living
Laminate flooring is designed for all the fun, excitement, and, of course, mishaps that life has to offer! Laminate flooring is highly durable; it is a dent, scratch, and water resistant flooring option. Furthermore, it is a breeze to clean with just hot water and a mop or microfiber. Laminate flooring's durability and easy maintenance enable you to enjoy your lifestyle the way you want without needing to sweat the small stuff.
Luxurious Look and Feel
Flooring Superstore Calgary's modern laminate flooring can give your home the visual and tactile effects of authentic wood flooring while enjoying the durability of laminate. Our selection of laminate flooring offers a diverse array of sophisticated, granular appearances and textures of authentic woods, even down to the natural flaws and knots. Furthermore, our laminate flooring is treated with UV protection so you can trust that your choice of wooden shade is there to stay. Laminate flooring's combination of luxury, longevity, and affordability give you the power to you the power to make a smart decision that invigorates your home.
Responsible Choice
Laminate flooring offers health and safety benefits over other flooring options. It does not trap dust and allergens, making it hypoallergenic and a source of better air quality in your home. Additionally, its softness relative to tile minimizes the risk of broken kitchen items as well as injury.
Built for You
Laminate flooring's aesthetics, usability, and eco-benefits make it a luxurious and responsible flooring choice for any home. Contact us at Flooring Superstores Calgary to take the next step in finding the perfect laminate floor for you!