Why Luxury Vinyl Tile Gives You the Biggest Bang for Your Buck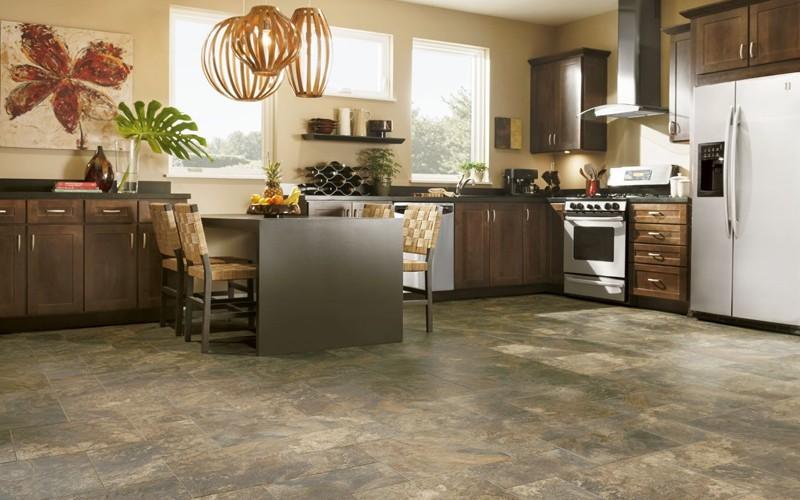 Have you considered getting tile, but been disappointed by the high costs and time-consuming maintenance involved? Luxury vinyl tile flooring is perfect for your Calgary home since it has the appearance of natural hardwood or similar organic flooring without the disadvantages, including the price, cold temperature, and upkeep associated.
Low Maintenance
New technology has made luxury vinyl tile flooring a functional and low-maintenance option, while maintaining the traditional beauty of natural stone or tile, even wood. Luxury vinyl tile flooring is very realistic, and replicates stone or wood texture to a near indistinguishable level for just a fraction of the cost. At Flooring Superstores Calgary, our selection of luxury vinyl tile flooring offers a large range of realistic natural wood effects and textures of authentic wood flooring, completely customizable to you. Stylish, resilient, affordable – luxury vinyl tile flooring is a superior option for your home.
Perfect for Your Lifestyle
Having luxury vinyl tile flooring throughout Calgary winters is a huge bonus, as it is warmer and softer underfoot than traditional stone. This is also a benefit for pet-owners and shared living spaces, such as condominiums and duplexes, as it is less noisy to walk on. Luxury vinyl tile flooring is also a great choice for young families. It is very hygienic and non-porous, making it more resistant to allergens, as well as easy to clean. The relative softness of these floor coverings compared to regular tile results in less possibility of injury to young ones. Luxury vinyl tiles can withstand a lot of wear and tear while continuing to look elegant and new, giving you the biggest bang for your buck.
Stylish Options
The large variety of shapes and textures to choose from make the flooring completely customizable to your personal tastes as well as the needs of your home. Our luxury vinyl tile flooring is available in a variety of designs, finishes, and colors, with additional options for stain and scratch resistant protective layers.
Installation is far less expensive than for genuine stone or hardwood flooring, making professional installation a breeze for your budget – our flooring consultants are happy to provide you with any information about getting luxury vinyl tile flooring into your Calgary home. Contact us or visit us in-store to take the next step in finding the perfect floor for you.