The Beginner's Guide to Luxury Vinyl Tile Flooring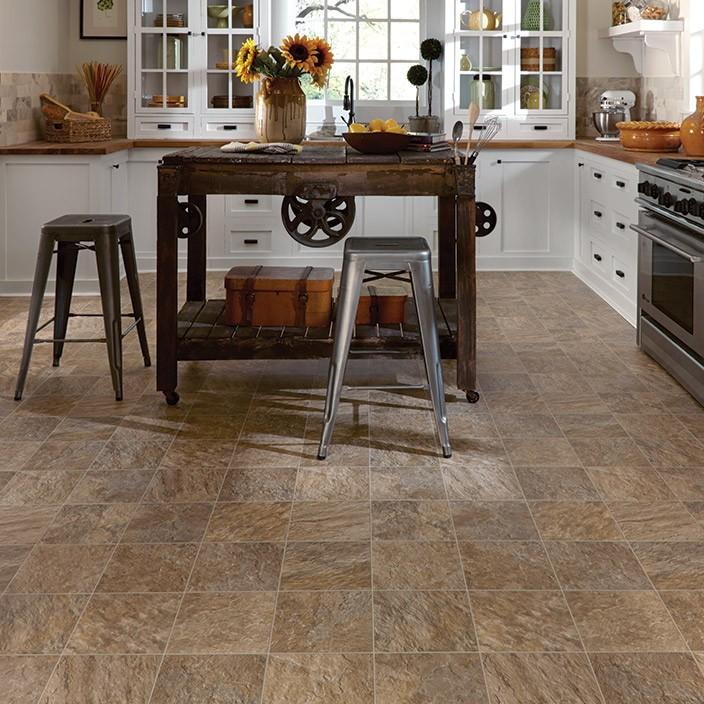 Investing in flooring for your home is a big undertaking and with so many options available, it can be hard to be sure you're choosing a material you can live with for the duration. Your flooring specialists of Calgary Flooring Superstores have put their heads together to provide you this beginner's guide to luxury vinyl tile flooring so you can put in on your short list.
A Busy Calgary Lifestyle is no Match for Luxury Vinyl Tile
One of the biggest concerns you face when choosing flooring is whether or not it can handle the traffic in your home. Luxury vinyl tile (LVT) is comprised of five layers that make it virtually indestructible under even the heaviest of home traffic and whatever weather conditions Calgary can throw at you. Due to this layered construction, the design layer is protected by a durable wear layer, so you don't have to worry about fading or wearing out the looks in heavier traffic areas.
Beautiful Looks with Easy Maintenance
Typically, solid surface flooring such as natural hardwood or stone can be high maintenance and are particularly susceptible to spills, scratches and dents that are part of every growing Calgary family's concerns. With LVT you won't be rushing around treating spots or worrying about having to refinish your flooring. Luxury vinyl tile flooring is resistant to staining, scratches and dents and only requires regular sweeping and a damp mop to maintain its gorgeous looks.
Unlimited Installation Applications
Damp basements, humid bathrooms and busy kitchens are just a few of the places luxury vinyl tile flooring can be installed in your Calgary home without fear of buckling, warping or separation due to moisture. In fact, once installed, LVT is practically waterproof.
Hard Surface with Comfort and Health Benefits
Hard surface flooring is ideal for allergy sufferers and prevention of bacterial growth because it's non-porous. The downside is that it's also harder on your body to walk on or take a tumble and it can cause a lot of noise from foot traffic. Since luxury vinyl tile is non-porous but slightly more flexible, it absorbs more sound and provides the best cushion of all hard surface flooring options.
Now that you know the basics, visit or contact your flooring specialists of Calgary Flooring Superstores to see and feel how luxury vinyl tile flooring is the perfect choice to improve your home.