The Best Choices for Durable Flooring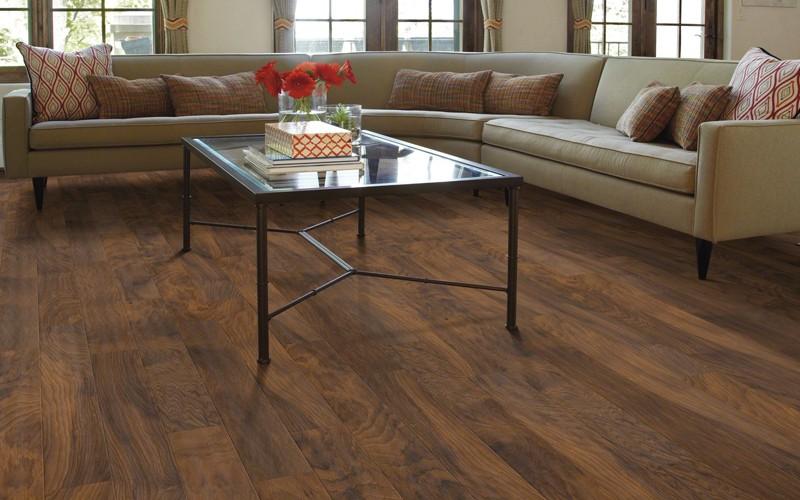 If you want flooring that can withstand anything your household can throw at it but love the look of wood flooring in your home, you need to consider getting engineered hardwood and laminate. These flooring types are both very durable, not to mention with all of the style choices, you'll have gorgeous flooring that resembles real wood!
The Perks of Engineered Hardwood Flooring
Engineered hardwood is made of many layers of plywood that form the core of the boards. Over this, a layer of hardwood is applied. Once the flooring is installed and finished, no one that visits your Calgary home will be able to tell the difference between your new flooring and solid hardwood.
While engineered hardwood flooring looks just like its hardwood counterpart, there are benefits to choosing this flooring instead:
The layers of plywood and hardwood are laminated together with the center layer's grain running opposite the top and bottom for extra durability.
Since the layers are laminated, they are resistant to changes caused by temperature and humidity levels when the air gets dry in the summer.
engineered hardwood can be installed anywhere, even basements.
You can sand and refinish your engineered hardwood flooring.
If you have your heart set on real, solid hardwood flooring for your Calgary home but worry about the durability, engineered hardwood flooring is an excellent alternative.
So Many Laminate Options!
Laminate flooring is made with a high-density fiberboard core and a resin-coated top layer. The one problem with laminate flooring is that you have to be sure to buy a quality laminate if you want true durability. You won't have to worry about your laminate flooring when the heavy traffic of your life travels across your floors, like you would with hardwood flooring.
With today's excellent graphic capabilities, laminate flooring can provide you with the beautiful look of wood, for less money and it will hold up better. If you want a great, durable flooring and aren't fond of the wood look, there is an incredible assortment of laminate styles to choose from.
Now you know about two great options in flooring that provides the look of wood for your Calgary home and the durability to last you a long time. Contact us at Flooring Superstores Calgary today to see the wide range of flooring options and find your favourite!