Why You Shouldn't Overlook Linoleum Flooring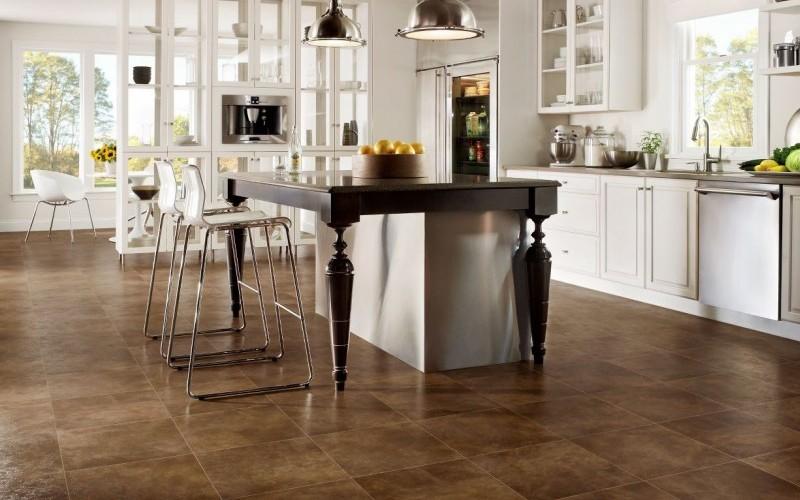 Linoleum has been proven as a quality, resilient flooring for more than a century. Now, recent advancements in technology and an emphasis on eco-friendly products have made linoleum flooring in Calgary a stylish addition to the modern home and the ultimate all-natural flooring.
Proven Resilience
Linoleum has a long history of resilience and functionality. It's water resistance make it the go-to flooring for any room in your home that is susceptible to liquids. Linoleum's durability and flexibility also make it ideal for areas of high usage where other floorings would quickly lose their appearance. It is simple to clean with any cleaning tool. Linoleum's versatility and easy maintenance allow you to enjoy it in any room in your home.
Diverse and Modern Styles
With modern linoleum crafting, technology has enabled the flooring to take on a virtually infinite number of colour and pattern options. This gives you the chance to give your floor the exact look that you want, customized perfectly to any room in your home. These options include using 3D imagery to create vivid patterns or to give a realistic wood or stone tile appearance. Where Linoleum historically was typically in functional roles, modern advancements make it the floor that you can tailor to your home.
All Natural
As Calgarians, we appreciate the natural beauty that the world (our part of the world especially) has to offer. We therefore take care to make ecologically responsible decisions in everything we do. When it comes to flooring, linoleum offers a greener alternative. Linoleum is made from all natural ingredients including linseed oil, wood powder, and limestone, while the backing is comprised of jute, a natural grass. In fact, the name came from the words linum and oleum, meaning flax and oil. This means it is 100% biodegradable and releases no toxins before or after decomposition. Linoleum also does not absorb dust and allergens, making it hypoallergenic and keeping the air in your home as clean as the air outside of it.
Linoleum has a lot to offer to give your home. To begin to look at the limitless options of linoleum colours, styles, and patterns that you can choose from, contact us at Flooring Superstores Calgary. Our expert staff will help you find the perfect linoleum flooring for your Calgary home!